MUET Alumni Convention
20th January 2023
Connecting Mehranians
arround the world
Join us today to become part of MUET's biggest Alumni network.
Make contribution
for great impression
Contribute to your alma mater and help us to make impression.
Find your friends
and fellows
Visit our Alumni directory to find your friends and colleagues.
Alumni Community
Welcome to our
The MUET Alumni is a platform to promote and facilitate lifelong links between the University and its Alumni. It is dedicated to build an active relationship between the MUET and its former graduates as well as be a great source of inspiration for the current students through frequent meetings, counseling, and guidance from the former graduates.
The membership of MUET Alumni is free of cost and open to all the graduates and graduating students of the University. However, they are required to register with us. We are working to improve the experience for our alumni, beyond the walls of the University's campus, and nothing makes us happier than seeing our alumni come together and sharing their successes.
Raise Funds
Your donations will be used to improve a wide range of areas including academic, social activities and infrastructure of university.
Support Scholarships
Your scholarship support will enable us to provide essential tuition assistance for years to come.
Be a Volunteer
Caring, engaged alumni are vital to the strength and prominence of MUET.
Meet our Notable Alumni
Making MUET Proud
Prof. Dr. Saleem Raza Samo
Vice Chancellor, Quaid-e-Awam University of Engineering, Science and Technology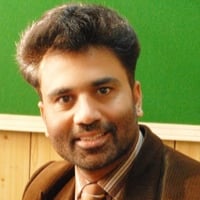 Engr. Prof. Dr Madad Ali Shah
Vice Chancellor, Benazir Bhutto Shaheed University of Technology and Skill Development Khairpur Mirs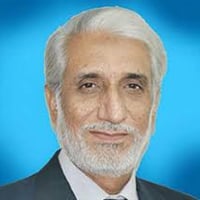 Engr. Syed Abdul Qadir Shah
Former Chairman Pakistan Engineering Council
Syed Raghib Abbas Shah
Ex-Chairman WAPDA
Dr. Rudra Raj Pandey
Executive Chairman of Deerwalk Inc
Dr. Abdul Ahad Abro
Former Vice Chancellor, MUET
Prof. Dr. Tauha Hussain Ali
Vice Chancellor, MUET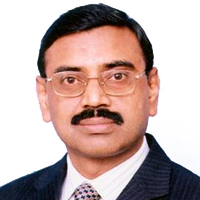 Professor Dr. B.S. Chowdhry
National Distinguished Professor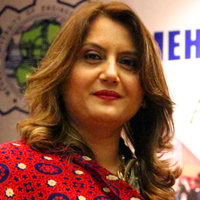 Dr. Fauzia Idrees Abro
PhD, City University of London, UK
Are you a notable alumnus/alumna?
OR
Do you know any notable alumna/alumnus of MUET?
Please click the button below and fill out the form to submit your nomination.
Are you a distinguished alumnus/alumna?
OR
Do you know any distinguished alumna/alumnus of MUET?
Please click the button below and fill out the form to submit your nomination.
Prof. Dr. Tauha Hussain Ali
VC, MUET
Vice Chancellor's Message
Messages
I am very glad to learn that Mehran University of Engineering and Technology has successfully launched the alumni web portal. This website will feature news, events, stories, achievements, and database of our alumni. Furthermore, this website will serve as a digital tool for alumni to stay connected with each other and engage with the happenings at University.
If you are a graduate of MUET and successful professional, then join us to be part of this webinar series.
What our Alumni say
Feedback
Fantastic!
Very much needed and timely step from my alma mater, looking forward to contribute and get involved.
Congratulations MUET
Congratulations to the team who has made this forum and good website to connect with MUET colleagues and class mates.
Ishtiaque Ahmed Abbasi
98ES
Good work!
Good work, also there should be regular gatherings where experiences can be shared