MUET
The Mehran University of Engineering and Technology is a public sector University catering to future engineering professionals' demand. It was initially established as Sindh University Engineering College of the University of Sindh in 1963.
MUET offers undergraduate, post-graduate, and doctoral research programs in various fields. In 2010, MUET ranked among the top 400 universities of the world (QS World Rankings). Currently, MUET ranks among the top 10 engineering universities of Pakistan. Mehran University of Engineering and Technology is an ISO 9000 certified university. MUET is a member of Association of Commonwealth Universities of the United Kingdom.
The MUET Alumni is a platform to promote and facilitate lifelong links between the University and its Alumni. It is dedicated to build an active relationship between the MUET and its former graduates as well as be a great source of inspiration for the current students through frequent meetings, counseling, and guidance from the former graduates.
The membership of MUET Alumni is free of cost and open to all the graduates and graduating students of the University. However, they are required to register with us. We are working to improve the experience for our alumni, beyond the walls of the University's campus, and nothing makes us happier than seeing our alumni come together and sharing their successes.
notable alumni
Prof. Dr. Saleem Raza Samo
Vice Chancellor, Quaid-e-Awam University of Engineering, Science and Technology
Engr. Zahid Hussain Khand
Registrar, Sukkur IBA University
Engr. Prof. Dr Madad Ali Shah
Vice Chancellor, Benazir Bhutto Shaheed University of Technology and Skill Development Khairpur Mirs
Dr. Ghous Bux Narejo
Associate Professor & Coordinator, Postgraduate, Electronic Engineering at NED University of Engineering & Technology, Karachi
Faisal Abro
Works at Organisation of Islamic Cooperation (OIC)
Asadullah Larik
Additional Collector at Pakistan Customs
Engr. Syed Abdul Qadir Shah
Former Chairman Pakistan Engineering Council
Komal Altaf
Assistant Commissioner Inland Revenue Services
Abdullah Memon
Police Service of Pakistan (PSP)
Engr. Abbas Leghari
Former Chief Engineer Irrigation and Managing Director SIDA at Government of Sindh
Engr. Ghulam Nabi Morai
CEO Mehran TV
Engr. Iqbal Yousuf Shaikh
CEO & Country Head at Aptech Pakistan
Dr. Attiya Baqai
Assistant Professor at MUET, Jamshoro
Engr. Waheed Ahmed Mangi
Director (HRD), Higher Education Commission (HEC)
Dr. Shazim Memon
Assistant Professor at School of Engineering, Civil and Environmental Engineering, Nazarbayev University
Syed Raghib Abbas Shah
Ex-Chairman WAPDA
Dr. Rasool Bux Mahar
Deputy Director (Academics & Research), USPCAS-W, MUET
Dr. Khalid Bhutto
Director – SafeScope Ltd, UK
Dr. Jawed Qureshi
Senior Lecturer in Structural Engineering and Design, School of Architecture, Computing and Engineering (ACE), University of East London
Prof. Dr. Ali Gul Qureshi
Associate Professor at Kyoto University, Japan
Khalid Jamali
DG (Personnel) at Ministry of Foreign Affairs
Sanaullah Abro
Additional Collector JIAP, Karachi
Shakeel Ahmed Mangnejo
Chief Executive Officer (CEO) of Pakistan Steel Mills
Naeem Ahmed Shaikh
DIGP, Hyderabad
Sharjeel Inam Memon
Member of the Provincial Assembly of Sindh
Prof. Dr. Imtiaz Chandio
Chairman Department of Urban and Regional Planning, MUET
Prof. Dr. Rizwan Ahmed Memon
Professor at MUET, HEC Approved Supervisor
Engr. Abu Adil
Chief Executive Officer at Jamshoro Power Company Limited Thermal Power Station, Jamshoro
Engr. Naseer Memon
Book Author, Columnist
Prof Dr. Engr. Sayed Hyder Abbas Musavi
Dean Faculty of Engineering Science and Technology Indus University Karachi
Max Memon
Director S&S EnGeo Inc. Calgary, Alberta, Canada
Ayaz Buriro
Director Operation. DATAPOINT Technologies
Prof. Dr. Asim Imdad Wagan
Associate Professor and Associate Dean (Academics) at Mohammad Ali Jinnah University
Ayaz Ahmed Uqaili
Director Technology at Telenor
Dr. Rudra Raj Pandey
Executive Chairman of Deerwalk Inc
Dr. Shahnawaz Farhan Khahro
Deputy Director (Alternative Energy), Energy Department, Government of Sindh
Ambreen Hisbani
Councillor at Royal Borough of Greenwich, UK
Dr. Abdul Ahad Abro
Professor PhD (Environmental Engineering) – London. P.D.S.-Netherland. D.I.C – London
Dr. Zubair Shaikh
President, MAJU, Karachi
Dr. Roshan A. Shaikh
Professor, Dean Academics, MAJU, Karachi
Mr. Khadim Hussain Rind
DIG Police, Hyderabad
Mr. Tufail Memon
ESSOLAR Technologies Inc USA
Syed Shafiq Hyder Musavi
Former Director General, Chief Minister Sindh Inspection Team
Dr. Gokul Bhandari
Associate Professor of Information Systems, Odette School of Business, University of Windsor, Canada
Dr. Shakeel Ahmed Khoja
Professor, Chairperson (FCS), IBA Karachi
Abdul Majid Yousfani
Consul General, Austria
Prof. Dr. Tauha Hussain Ali
Pro-Vice Chancellor, MUET
Professor Dr. B.S. Chowdhry
DEAN Faculty of Electrical Electronics and Computer Engineering
Aftab Memon
Former GM SSGL
Deepak Gautam
Grand Rapids-Michigan, USA
Jamshed M. Kazi
Country Representative – UN Women
Mr. Mujeeb Pirzada
Senior Advocate, Supreme Court of Pakistan | Politician
Mr. Asif Hyder Shah
Commissioner
Mr. Ayaz Solangi
Senior Engineering Manager at General Electric, UAE
Ayaz Latif Palijo
Lawyer, Politician
Dr. Fauzia Idrees Abro
PhD, City University of London, UK
Mr. Ghulam Qadir Thebo
Additional IGP, Sindh
Mr. Imad Memon
DG (Licensing), PTA
Dr. Mohammed Yakoob Siyal Nanyang
Technological University, Singapore
Prof. Dr. Mohammad Aslam Uqaili
Vice Chancellor, MUET
It gives me immense pleasure to write that we have successfully launched the "MUET ALUMNI" web portal with the slogan "Our Alumni, Our Ambassadors". This website sheds light on the activities of the alumni and affords the readers a glimpse of the past and present.
We at MUET are committed to produce better professionals "alumni", who serve the nation and bring opportunities to others. One of the main objective of this website is to broaden and strengthen our alumni database, so that we can keep you up to date with exciting developments at MUET. The MUET Alumni aims to provide events and resources to help alumni stay connected to and support the university. Additionally, … Read more
happenings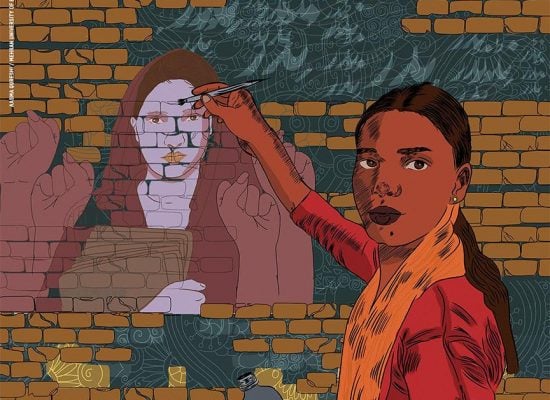 Oxfam in Pakistan launched the 'Free from Fear' digital illustration exhibition at the Pakistan National Council of Arts (PNCA). The artwork featured in the exhibition imagines a world where women and girls live free from the fear of harassment and violence. The digitally illustrated posters were submitted as part of a nationwide competition launched in […]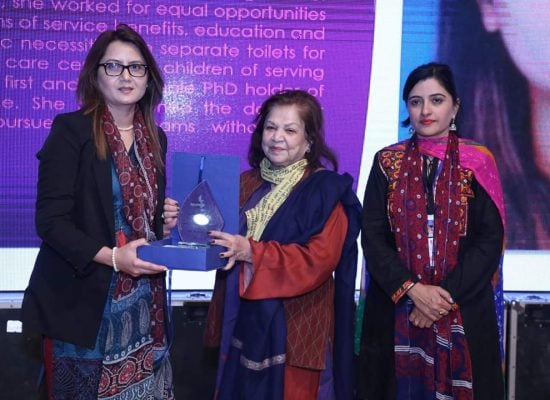 We are thrilled to share that our Alumna Dr. Fauzia Idrees Abro, has received the Mohtarma Fatima Jinnah and Shaheed Benazir Bhutto Lifetime Achievement Award from the Sindh Commission on the National Women's Day. Dr. Fauzia Abro is a student of 90th Batch of MUET, she obtained her Bachelor of Engineering in Electronic from Mehran […]
Class of 1986 (86 Batch) revisit old memories through Alumni Reunion.
See all our news
Upcoming Events
There are no upcoming events at this time.