Prof. Dr.
Mohammad Aslam Uqaili
Vice Chancellor, MUET
It gives me immense pleasure to write that we have successfully launched the "MUET ALUMNI" web portal with the slogan "Our Alumni, Our Ambassadors". This website sheds light on the activities of the alumni and affords the readers a glimpse of the past and present.
We at MUET are committed to producing better professionals "alumni", who serve the nation and bring opportunities to others. One of the main objectives of this website is to broaden and strengthen our alumni database so that we can keep you up to date with exciting developments at MUET. The MUET Alumni aims to provide events and resources to help alumni stay connected to and support the university. Additionally, the alumni association offers opportunities to contribute to student success, recognize university accomplishments, and perpetuate MUET traditions.
New millennium is around, the alumni have to play its role to keep the young generation of fresh graduates abreast of the latest developments around the world in the field of engineering and technology, with the help of our alumni, we look forward to making significant contributions to solving global, social, economic and environmental challenges of the world in general and country in particular.
I invite you all to join us to shape the future of our students. We look forward to having you remain involved in so many different ways and providing us the opportunity to keep you informed on what is going on through updates on our web page.
Thank you.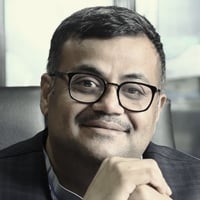 Prof. Dr.
Tauha Hussain Ali
Pro-Vice Chancellor, MUET
I am very glad to learn that Mehran University of Engineering and Technology has successfully launched the alumni web portal under the leadership of worthy vice chancellor MUET, Prof. Dr. Aslam Uqaili. This website will feature news, events, stories, achievements, and database of our alumni. Furthermore, this website will serve as a digital tool for alumni to stay connected with each other and engage with the happenings at University.
Since its foundation in 1963, MUET has grown to become Pakistan's flagship, research-led university, known for the excellence of its teaching, research, and service to local, national and international communities. In recent times, we have been undertaking many ambitious development programs in the University, which will see its structure and facilities modernized, renewed and upgraded to world-class standards.
Being associated with Mehran University Alumni Association since its inception, we have been working hard to empower our fresh graduates through all its knowledge resources. By launching this website we aim to digitize our alumni networking to strengthen the bonds between alumni and university globally and bring them on a common platform to get involved with their alma mater.
Soon, we will organize various events and activities, enabling you to connect personally and professionally with fellow alumni from different countries. I urge you to stay connected with your alma mater and join us as an active member of the MUET alumni for the welfare and betterment of university and society.
Thanks and best regards.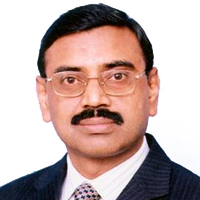 Prof. Dr.
Bhawani Shankar Chowdhry
Advisor Alumni Development Cell, MUET
It's an exceptional honor for me to welcome you all to our newly created "MUET ALUMNI" website. Alumni are an integral part of MUET, where ever they go they represent our university. MUET has a diverse group of over 25,000 alumni, many of them are serving in the government and private sector locally and internationally.
Today, alumni relation is an important part of an institution's advancement activities for many reasons: Alumni are institution's most loyal supporters, they are brand ambassadors, alumni are fundraising prospects, and they take their knowledge of alma mater into their professional and social networks, around the country and globe.
Being founding member and founding Secretary of "Mehran University Alumni Association" established in 1995 we have been organizing a number of reunions locally, over the years, University has undergone fundament changes, we pride ourselves in providing high-quality education and state-of-the-art facilities, including the most advanced ICT Centre in the region, we are committed to producing graduates with outstanding leadership abilities and a commitment to achieve the sustainable development goal. We always look forward to improving our academic, administrative and social system, in this regard, we encourage our alumni to engage with the university by sharing their valued ideas.
I wish success to all our alumni in their noble aspiration to serve the nation in different fields of Engineering, Science, and Technology. I am proud of their abilities and I am confident that they will prosper and flourish where-ever they go and will uphold the name of the institution.