Prof. Dr.
Tauha Hussain Ali
Vice Chancellor, MUET
I am thrilled to announce that the university has successfully launched its alumni web portal, which will serve as a digital hub for our alumni community. This website will feature news, events, stories, and achievements of our alumni, as well as a database of our alumni network.
Since its establishment in 1963, MUET has become one of Pakistan's leading research-focused universities, known for its exceptional teaching, research, and service to local, national, and international communities. Under my leadership, the university has been undergoing ambitious development programs to modernize and upgrade its facilities to world-class standards.
As Vice Chancellor, I have been heavily involved in establishing strong alumni relations, and I am proud to have launched this website to digitize our alumni networking. The goal is to bring our alumni together on a common platform, so that they can stay connected with each other and with their alma mater.
In the near future, we will be organizing various events and activities to enable you to connect with your fellow alumni from around the world, both personally and professionally. I encourage you to stay connected with MUET and join us as an active member of the alumni association, for the betterment of the university and society.
Thank you for your continued support and best regards.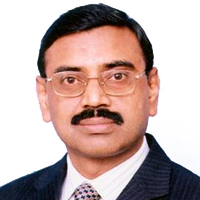 Prof. Dr.
Bhawani Shankar Chowdhry
Advisor (H)/Head of Alumni Development Cell, MUET
It is with great excitement that I, as the Head of Alumni Development Cell, welcome you all to our newly launched "MUET ALUMNI" website. As alumni of our esteemed university, you are an integral part of our community and represent us with distinction wherever you go. Our diverse alumni community, comprising over 25,000 individuals, holds prominent positions in both the government and private sectors locally and globally.
The importance of alumni relations to an institution cannot be overstated. Alumni serve as loyal supporters, brand ambassadors, and potential fundraisers for their alma mater. They also bring the knowledge and experience of their alma mater into their professional and social networks around the world.
At MUET, we have a rich history of alumni engagement, dating back to the establishment of the "Mehran University Alumni Association" in 1995. Our goal is to provide high-quality education and state-of-the-art facilities, including the most advanced ICT Center in the region. We are committed to producing graduates with outstanding leadership abilities and a commitment to achieving sustainable development goals.
As Head of Alumni Relations, I encourage our alumni to stay connected with their alma mater and to share their valuable ideas and suggestions as we continue to improve our academic, administrative, and social systems.
I am proud of the accomplishments of our alumni and am confident that they will continue to thrive and uphold the name of MUET in their respective fields of engineering, science, and technology. I invite you to join us on this platform and stay connected with your fellow alumni and the university.
Best regards